Disable Protectfly Of Your Domains At Registefly
One of my domains at Registerfly had a Protectfly and I can not disable the protection from within the system of Registerfly. If I can not remove the Protectfly, I can not have an access to the Authorization Code. I can not proceed with the transfer to another registrar.
I have been tinkering with my account this morning and found a way to do it. And this is what I did.
1. Create a NEW free Registerfly account.
2. On your OLD Registerfly account, proceed to your Account Control Panel.
3. Click on Change of Ownership on the right side of your Control Panel.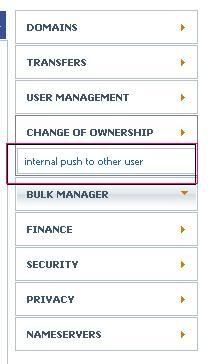 4. Proceed with the 'Internal Push to Other User' and click continue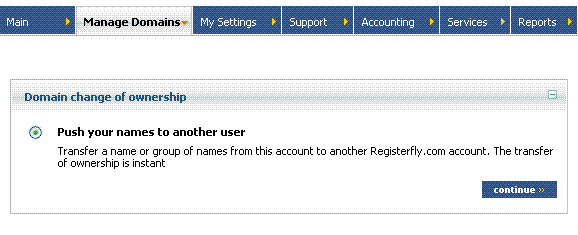 5. Enter the username for your NEW Registerfly account on the space provided then confirm.



6. Check the corresponding boxes of the domains that will be pushed to your new account. Also, check the check box to change WHOIS info then continue





7. You will receive an email about the recent push transaction.


8. Check your new Registerfly account and change your contact information. Be sure that you will not enable the Protectfly again if you will transfer.
read more
|
digg story
Technorati tags:
Registerfly
,
domain registrar
,
domain issues
,
Protectfly
,
remove Protectfly
,
disable Protectfly
,
push domain to another Registerfly account
,
transfer domain