Online Shopping at Lazada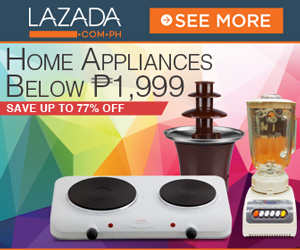 It was such a long time ago when most of the people I know do not want to shop online because of fear that their credit card details will be stolen and misused. With establishment of Sulit, Ensogo, MetroDeal,
Lazada
and budget air fares that can only be availed when purchased online, more and more are shopping online. Not only because shopping online saves effort and time, but also a few to thousands of pesos.
Each of the above mentioned websites have deals to offer.
Lazada
is like a big department store similar to Amazon and eBay and among Filipinos, it is slowly gaining a reputation of being a reliable online shopping site. Aside from the option of paying cash on delivery, exchange of items when needed are also a breeze.
Should you find yourself lazy to wrestle with the traffic caused by the holiday season, why not visit Lazasa? You might find the gifts you needed right at tablet or PC and delivered at your own home.